Tankless Water Heater Repair, Maintenance & Installation Services in Pickerington, OH
Tankless water heaters are becoming increasingly popular. Tankless water heaters are also known as on-demand water heaters. They provide hot water on demand, eliminating the need for a storage tank. When the tap is switched on, these activate and heat the water, producing a steady flow of hot water. Although this sort of water heater has a reduced flow rate, it is still an ideal alternative for particular householders, especially if there isn't a requirement to send hot water to a large number of different regions in the home or business structure.
A tankless water heater should be installed by a professional. Pickerington Plumbing & Drain's highly educated technicians can ensure that everything is installed correctly, allowing you to have immediate and dependable hot water on demand. We can assist you in determining what model of unit and system is ideal for your property, your household's demands, and your family's budget. Discover the Five Star difference this time!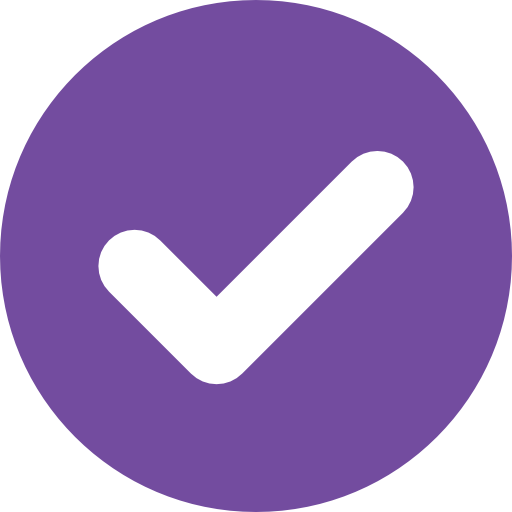 Friendly Technicians
The men and women wearing our uniform are courteous, respectful, and well-informed.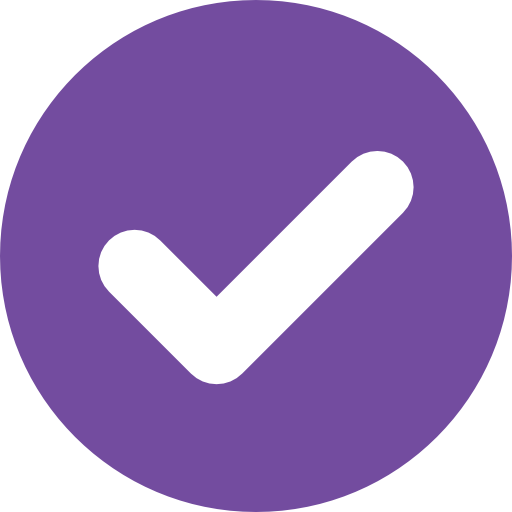 24/7 Emergency Services
We're available 24 hours a day, seven days a week, including holidays and weekends, with live phone help available after hours.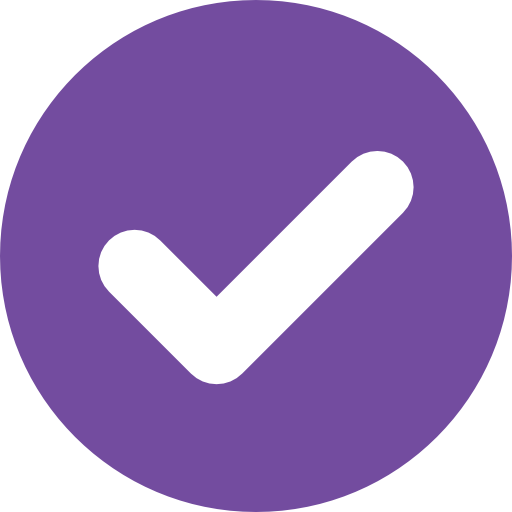 We're Licensed & Insured
We are certified, bonded, licensed, and properly trained on handling gas lines or other potentially hazardous equipment.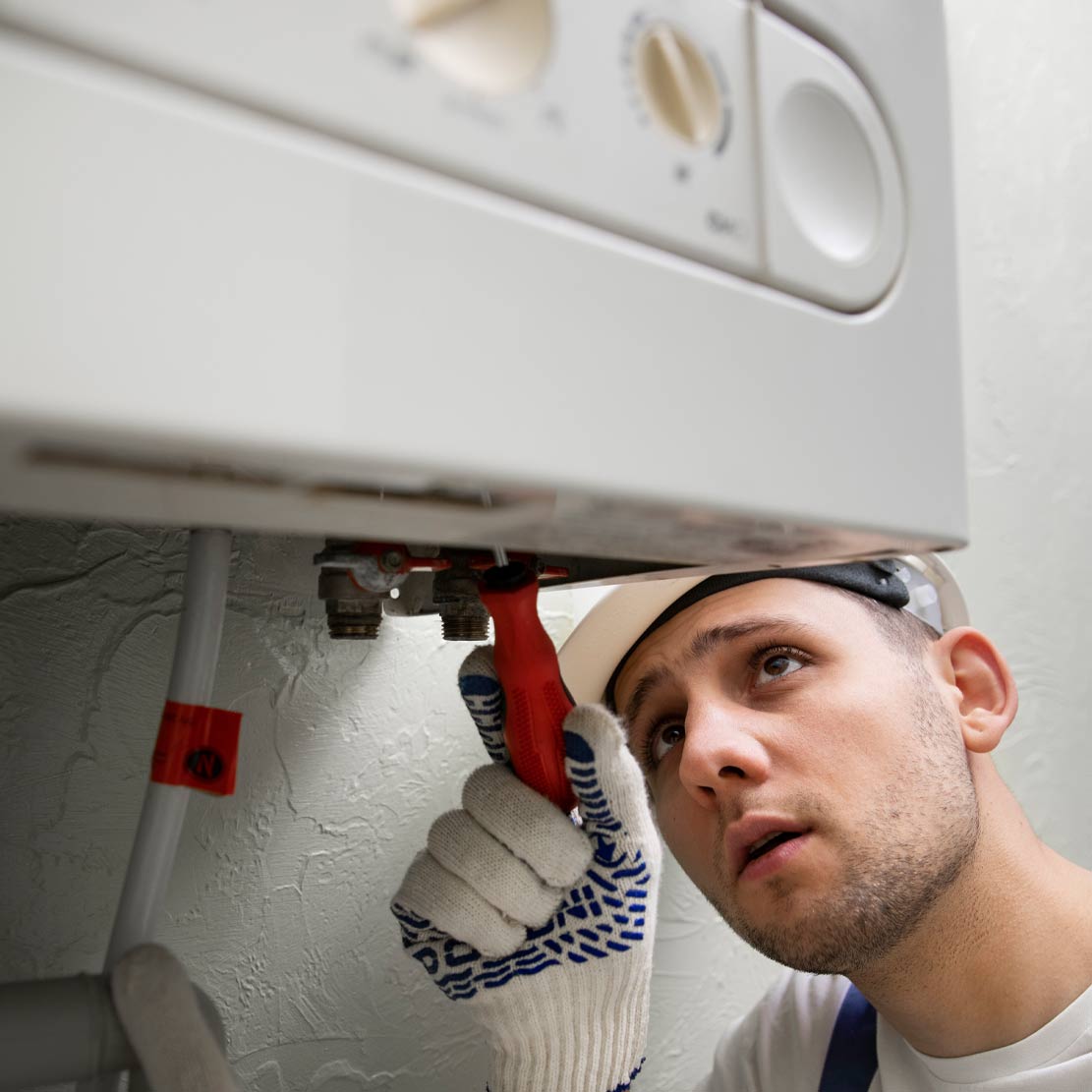 How Tankless Water Heaters Operate
Tankless water heaters are becoming increasingly popular since they are more power-efficient and provide homeowners with on-demand water. Warming a tank of hot water and maintaining it hot over time consumes a lot of extra energy, resulting in greater operational costs for tank systems. Homeowners discover that the more water they use, the more power they save, and they will actually save money if they set a device for every hot water output. Nonetheless, these on-demand solutions are more expensive. Their main advantages are decreased running costs and a longer life expectancy. With these units, homeowners typically save far more in the medium to long term.
Give us a call if you're interested in a tankless water heater for your home or company in the Pickerington, Columbus, Canal Winchester, Reynoldsburg, Lilthopolis, Pataskala areas! We are pleased to offer reputable brands, including Bradford and Navien. We are available to answer any questions you may have regarding tankless water heater repair, maintenance, or installation.
Benefits of Tankless Water Heaters
You've come to the right site if you're wondering whether a tankless water heater is suitable for you. You're in good hands with Pickerington Plumbing & Drain. According to our experts, there are several advantages of switching to a tankless unit:​

Smaller Sized Units
Heating water on-demand takes up a fraction of the space of traditional methods. It's easier to fit a smaller tankless heater into your sink cabinet since they take up less room. You won't be limited by the tank's size or where it may be used if you go tankless.

Energy Efficient
Because tankless water heaters use less energy, you'll save money on your monthly utility costs with one of these units. According to ENERGY STAR®, a tankless water heater may save the typical family hundreds of dollars each year. Water heaters like this are more energy-efficient than standard tank types by as much as 27 to 50 percent and can provide hot water to all of your home's most frequently used rooms at once, including the bathroom, cooking area, and laundry.

Low Maintenance
Tankless water heaters need extremely minimal maintenance. They may operate at total capacity for 4 – 5 years without maintenance, based on the quality of the water source the household is  using. If you reside in a hard water region, a yearly cleaning is still recommended to eliminate mineral accumulation around the heating element. This routine maintenance is simple: flush the device for 60 minutes with a vinegar mixture to eliminate any remaining debris.

Less Wait Time for Hot Water
The purpose of a water heater is to heat water efficiently, and you may ask whether a tankless device would get the work done. The good news is that users will not have to forego functionality in order to save energy and space. In contrast to storage water heaters, which heat water one tank at a stretch, tankless types heat water as required.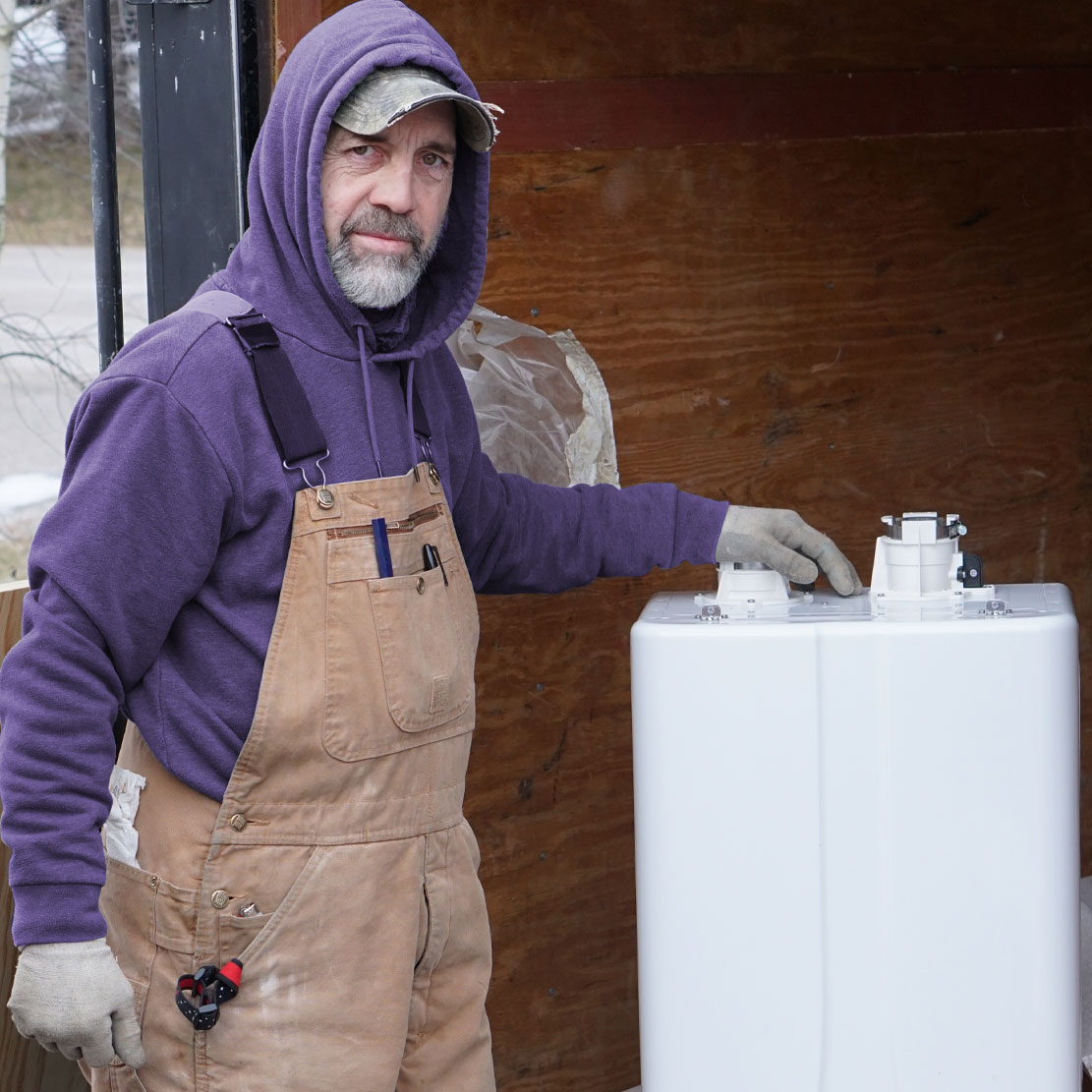 Call Us for Tankless Water Heater Repair, Maintenance & Installation in Pickerington, OH
Pickerington Plumbing & Drain's professional plumbers are your go-to choice for water heater installation, maintenance, and repair for both residential and business.  Navien and Bradford White are just a few of the well-known brands we sell!  We proudly offer tankless water heater repair and tankless water heater installation and maintenance throughout the Greater Fairfield and Franklin County areas, including Canal Winchester, Pataskala, Grove City and Lancaster.
If you're seeking to have a water heating unit put in your home or business, we provide a quick and economical setup on all water systems, as well as free quotes. There is no obligation for you to use our services, and we may send a professional consultant over to your house or business to give you a free estimate and consultation.
Tankless Water Heater Questions
Our customers can rest easy knowing that
Pickerington Plumbing & Drain
has their best interests at heart. You can reach us at (614) 350-1955 if you have any questions.
What size water heater do I need?
Traditional water heaters have long been regarded as the superior alternative for big households because of their efficiency. Tank water heaters, on the other hand, do not all come in the same form and size. A reservoir that can contain around 50 and 80 tonnes of water at one time is ideal for households with several people, such as those with four or more children. If, on the other extreme, if you live in a tiny house with just one other person, a unit containing 23-36 gallons would most likely be more appropriate for your needs. For those considering installing a tankless water heater, the size of the appliance is less significant than the pace at which the system can provide hot water (another benefit of tankless water heaters is that they are always considerably small, and hence relatively easy to access.) The flow rate of a tankless heater is measured in liters per minute, or GPM for short. When it comes to GPM, the larger your house is, the greater the GPM your portable system will need.
How long should a water heater last?
In an ideal world, our domestic water heater would last a lifetime, but in the actual world, this is not the case. A conventional water heater should last between 6 and 13 years on average. Remember that the lifespan of your water heater is dependent on the upkeep and maintenance you provide. Our specialists recommend scheduling a yearly emptying and flushing.
Why don't I have hot water?
Ensure that your gas supply is sufficient before you begin troubleshooting your gas water heater; obstacles, a gas deficit, or the central gas valve may be blocked. It is possible that the tank capacity has been surpassed, causing the water to abruptly turn chilly. It's best to wait for the water heater to return to normal if that's the case. The sooner you get in touch with us, the better.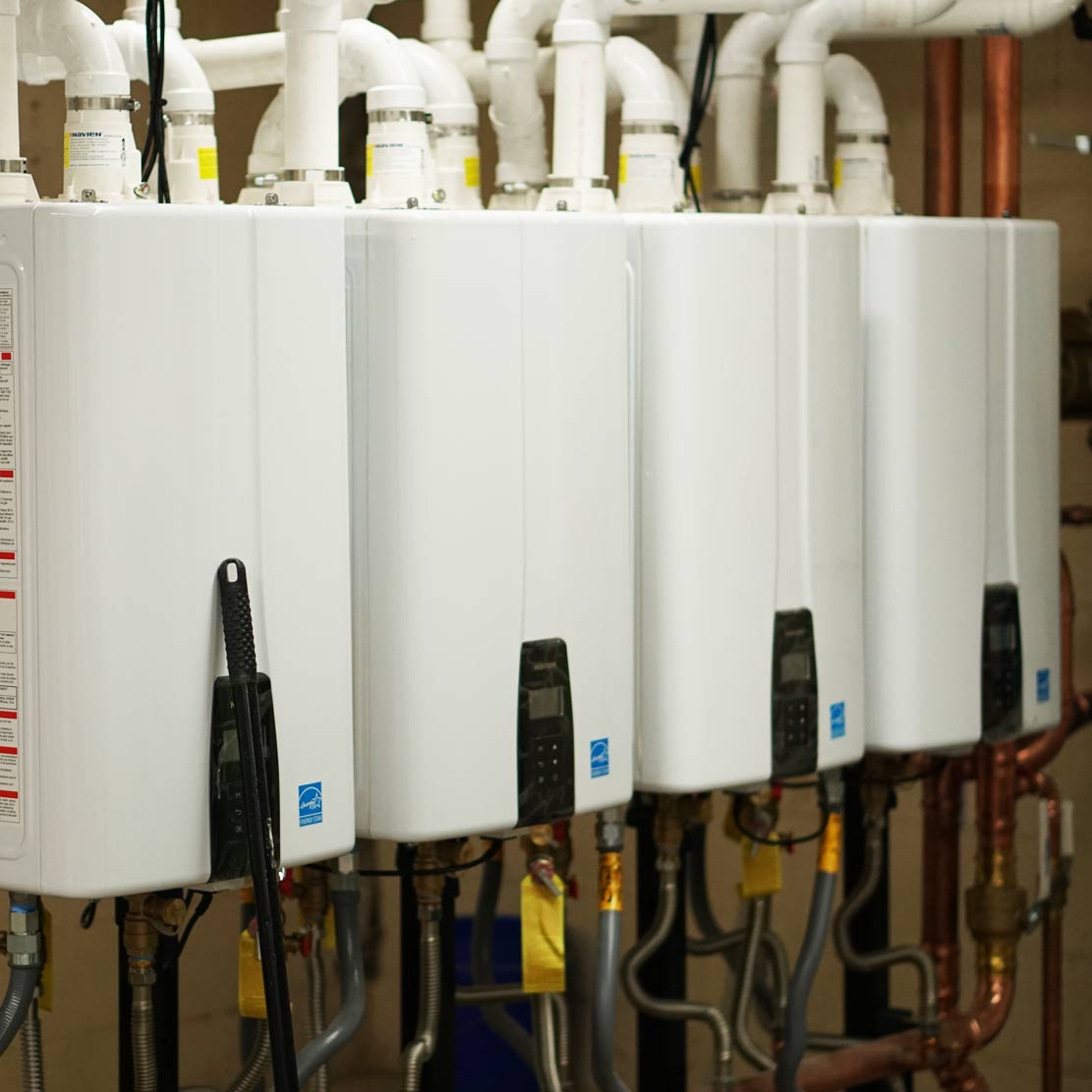 Get a Free Plumbing Estimate in Columbus, OH!
Whether your drain is clogged, you have a leak, or simply need help with your sump pump or septic system, it's important to hire an experienced plumber that can do the job efficiently. As a local, family-owned and operated plumbing company, your friends at Pickerington Plumbing & Drain are trained extensively to handle all types of plumbing emergencies and plumbing work. We send out only the best. Each and every plumber on our staff is licensed, bonded, and fully insured. This allows us to guarantee quality work and offer the highest quality plumbing products at the most competitive prices.